About
BISY srl is an innovative SME based in Modena, focused on helping businesses optimize and digitize their internal processes.
We create cloud-based software products designed to meet the needs dictated by the market.
Mission
Design and develop digital products and services to increase efficiency and solve specific problems in each sector.
Vision
To become the first provider of specialized digital platforms for large companies and public administrations and thus contribute to the total digitization of documents.
Timeline

Company and products growth over the time
2012
BISY founded as UniMORE spinoff
2016
Elyx launched in the market
2020
Elyx becomes a leader in energy sector
2022
Bisy grows in 10 years, +20 new members
2023
Brand restyling and new products design
2023
Margyn launched in the market
Awards and certifications
Thanks to our constant investments in research and development, we are proud to have obtained significant qualifications.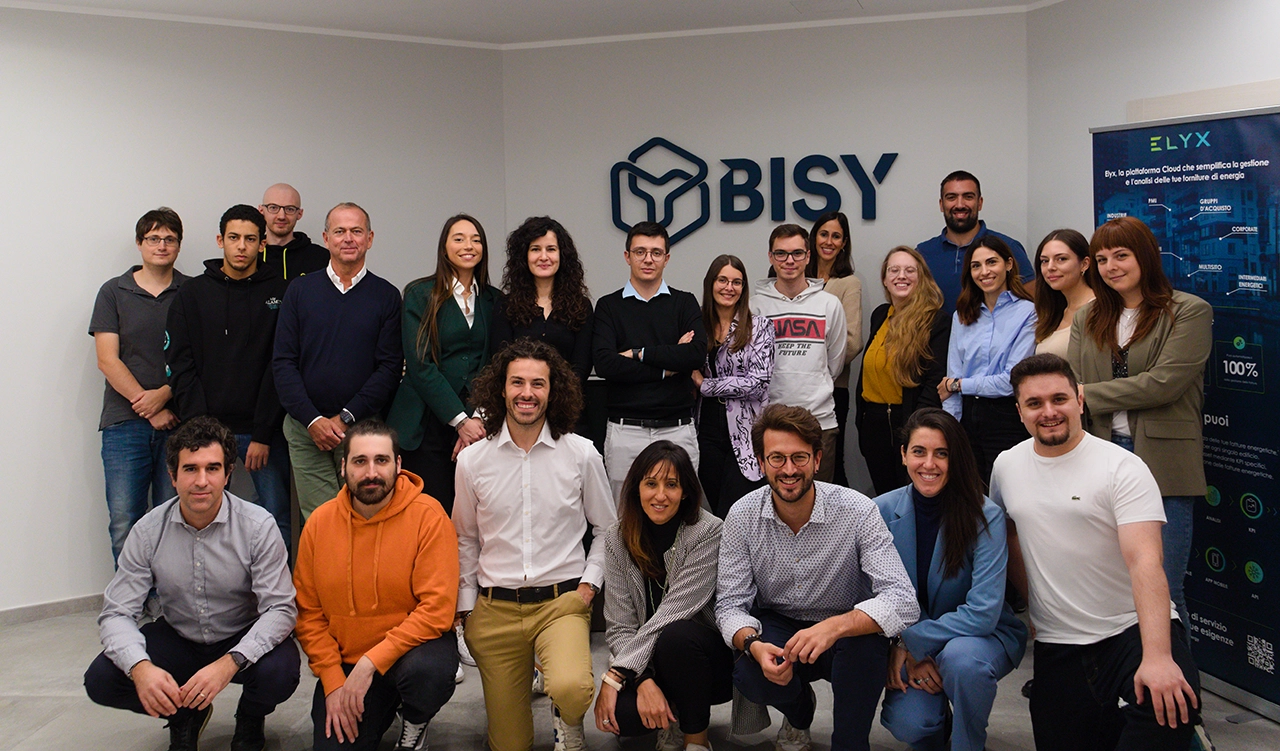 Get to know our team of experts
We are proud to showcase the people who work hard to create our digital products.
Team